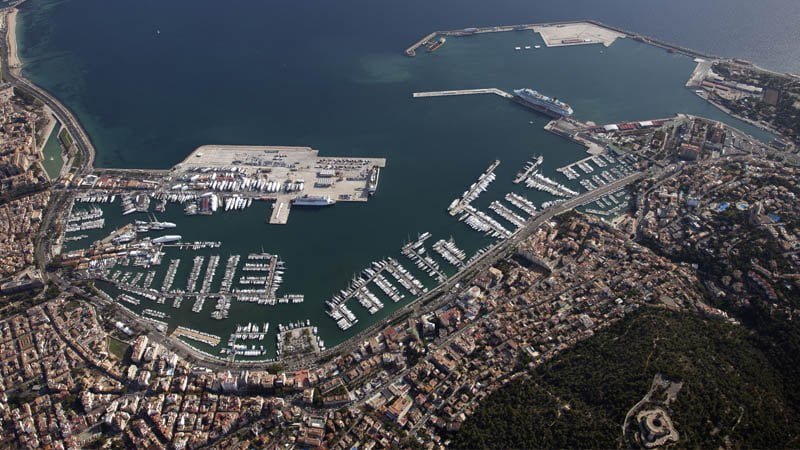 Refit Mallorca is the best company specialized in Superyacht and Yacht interior refit in Palma de Mallorca and all ports in Mallorca.
---
Superyacht and yacht interior refit in Palma de Mallorca
This are some of the services that we offer:
---
Superyacht and yacht interior painting in Palma de Mallorca

Our team of painters are specialists in finishing and painting interiors of superyachts and yachts. Working inside a boat requires special attention to detail which is why our team has isolation cabins to be able to carry out the painting work without interfering with the other areas of the boat.
Painting, finishing, refinishing services – Spray painting and brush painting – Color matching – Touch ups
---
Superyacht and yacht varnishing in Palma de Mallorca

To keep the wood of your boat in the best condition it is important to have a frequent maintenance and this implies that from time to time you will have to polish and re-varnish all the wooden elements. Our expert superyacht and yacht varnishers can carry out any job, from completely removing the old varnish of your boat and re-applying new varnish or simply apply some touch up techniques to make it look like new again. Our offer of varnishes solves the needs of colouring, coating and protecting all the exterior and interior wooden elements like floor, decks, handrails, doors,…
Varnishing – Re-varnishing – Polishing – Stain
---
Superyacht and yacht furniture repair & restoration in Palma de Mallorca
Our Superyacht and yacht Furniture repair specialists in Palma de Mallorca are fully trained, with many years of experience repairing and refinishing nautical furniture. Using a combination of the latest technology and traditional techniques we can remove dings, watermarks, scratches, gouges, ring marks from cups and glasses, chips in wood and make your nautical furniture look like the first day.
Furniture polishing, finishing & touch ups – Furniture painting – Furniture varnishing
---
Superyacht and yacht vinyl wrapping in Palma de Mallorca
Vinyl wrapping superyacht & yacht interiors is the new revolutionary trend. Transform or refurbish your boat interior with architectural films in finishes such as wood, marble, leather and metallic. Architectural film allows to install long lasting, high quality finishes in a short period of time, without sacrificing quality or craftsmanship. This means you get minimum downtime from start to finish, and ensures your yacht interior meets your personalization requirements. The vinyl protective layer retains value and is resistant to water, impacts and mold. Vinyl can be applied as architectural finishes to a range of surfaces from
Vinyl wrapping – Walls Doors – Staircases – Furniture – Bathroom
---
Most of our work can be done on board, which means you don't have to worry about moving your boat with all the inconveniences that this implies. Our mobile team can go where you need and start working. Thanks to our innovative system of insulation cabins our team will be able to do painting and varnishing work without interfering with the other areas of your vessel. Allowing you to do other work at the same time or continue with the crew's schedule.
When you are ready to discuss your interior refit project in Palma de Mallorca,

contact us

at

(+34)665376975

to speak with one of our experts.
---
Port of Palma de Mallorca
Palma de Mallorca is the largest city and the capital of Mallorca. Situated on the south coast of Mallorca o the Palma bay.
The Port of Palma de Mallorca is a fishing, sport and commercial port. It is also one of the most important seaports on the Spanish coast where hundreds of superyacht and yachts are moored throughout the year and even large cruise ships and transatlantic liners arrive with thousands of tourists.
The port of Palma is also one of the favorite ports for wintering and repairing and refit all kinds of boats. Due to the excellent facilities, good climate and its strategic location in the Mediterranean.
The port is divided in different areas:
STP shipyard
STP Shipyard is a leading facility in repair & refit in Mallorca and one of the most important in Europe. Thanks to its open shipyard management model. Situated in the stunning setting of Palma de Mallorca, STP offers the best services for vessels up to 120 m length and 1,000 tonnes weight. With 130 000m2 dedicated to repair an refit and more than 5000m2 in workshops.
Marina Moll Vell
Marina Moll Vell located in the center of the city, next to Paseo del Borne and the Cathedral has a wide range of moorings for yacht and boats for short and long-term assignment. Also offer numerous services, such as running water, recycling, WiFi connection, security guards, video surveillance cameras and client-exclusive parking.
Astilleros de Mallorca
Astilleros de Mallorca is a reference shipyard in the repair & refit industry with a large area of 23000m2, specialised workshops and all kinds of facilities.
Real Club Náutico de Palma
The Real Club Náutico de Palma (RCNP) is one of the most prestigious social and sports entities in Spain. It has almost 2,000 member families and has been chosen by Boot Exclusive magazine as one of the 10 best in the world. It has been the promoter of some of the longest running regattas in Europe. Such is the case of the King's Cup of sailing, the SAR Princess Sofia Trophy, the PalmaVela regatta or the Ciutat de Palma Trophy, the oldest sporting event in the Balearics.
The Club has 1019 moorings equipped with the best services, of which 19% are for the use of boats owned by non-members.
Marina Port de Mallorca
Right in the heart of Palma de Mallorca, Marina Port de Mallorca offers modern facilities that have been recently refurbished to convert this marina into one of the most innovative and functional ports in the Balearics. With 200 berths up to 50 m in length and excellent facilities.
Club de Mar
The Club de Mar-Mallorca, pioneer in offering services to boats of great length in the Mediterranean, has obtained thanks to its magnificent facilities and the careful service, an international reputation in the sector of the nautical recreation. With 575 moorings it offers numerous services both within its commercial and recreational areas.
---
Services for superyachts and yacht in all ports of Mallorca
Our company is based in Mallorca due to its strategic location in the Mediterranean and a transit point on many sea routes, as well as a one of the favorite destination for lovers of sailing. Mallorca is an international benchmark for boat repair and also one of the most important seaports on the Spanish coast where hundreds of boats dock all year round.
Mallorca
We offer our services in all ports of Mallorca.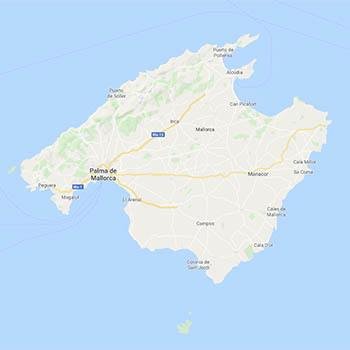 Palma de Mallorca, Port Adriano, Alcudia, Puerto Portals, Arenal, Cala Ratjada, Santa Ponça, Andratx, Calanova, Ca'n Picafort, Pollença, Porto Colom, S´Estanyol, La Rápita, Molinar, Portixol, Cala D´Or, Soller, Palma Nova, Porto Cristo, Cala Gamba, Colonia San Jordi, Porto Petro, Sant Antoni, Colònia de Sant Pere,…
Please do not hesitate to contact us if you require further information
---
Contact Refit Mallorca
How Can We Help?
Whether you're curious about Refit Mallorca services, you need a quote, or just want to talk to us.
We're here for you ready to answer all your questions.
Let's talk