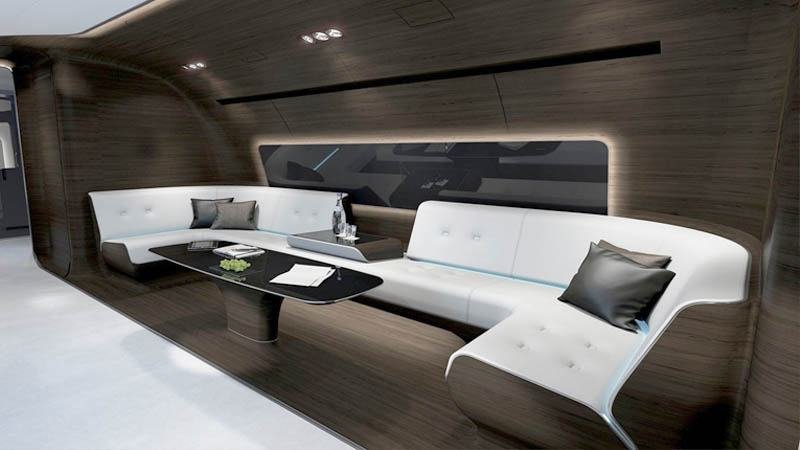 Our highly skilled installation technicians are experts in applying boat & yacht vinyl wrapping. As a leader in the industry, Refit Mallorca is pioneer in exterior and interior vinyl wrapping for yacht, boats and superyacht in Mallorca. Our ability tocustomise your yacht iexterior or interior in a matter of days is one of the many reasons we are regarded as the go to company by yacht designers, captains, yacht brokers, build & refit managers and interior designers globally. We are based in Mallorca and offering services all over the island.
---
Yacht exterior vinyl wrapping in Mallorca
Looking for a way to personalise the hull or exterior of your yacht and protect it?
Our ability to change the colour of a yacht's hull in a matter of days is one of the many reasons most of our costumers chose vinyl. Due to the ever increasing advancements with vinyl technology, marine vinyl films are increasingly becoming an accepted alternative finish to paint. Vinyl wrapping presents the perfect way to colour the entire hull of the yacht whilst providing surface protection, thereby preserving the paint or gel coat and retaining resale value whilst offering the opportunity to add unusual colours and textures not available in paint.
​The cost of vinyl finishing or 'wrapping' is extremely economical and cost effective versus traditional paint methods. If you are involved in the industry, you will know that marine painting is expensive and extremely time consuming. We believe wrapping offers an incredible alternative to paint finishes.
Our team of professional vinyl wrapping specialists can customise your yacht into your own masterpiece in no time using a unique, flexible, quick, cost-effective and durable solution that also protects your yacht from UV damage and the elements that will last up to eight years.
Giving a second youth to your yacht is no longer an impossible dream, by vinyl wrapping your yacht, the hull of your yacht can be completely transformed in a matter of days with minimal downtime.
Vinyl films come in a vast array of colours and finishes, they are exceptionally durable, hard-wearing and will not fade or go cloudy like paint and provide complete surface protection.
By choosing vinyl wrapping for your yacht exterior, you are making a decision to protect your paint and be unique with any look that is desired.
​
The potential of wrapping has already been shown to perfectly serve different purposes including:
​
Testing a new colour before committing to an expensive respray
Protecting your paint and gel coat, in any colour or any finish, keeping your paint new and undamaged
Fully reversible design, perfect for seasonal or promotional events
Unique design, there is no limit of what you can achieve
​
Whether its colour changing, colour matching or custom design, We can achieve it all.
If you have any exterior yacht wrapping requirements, please contact us
​
---
Yacht interior vinyl wrapping in Mallorca
Transform your yacht interior with the differents textures of vinyl wraps
If you are wanting to renovate or protect the interior of your yacht, you can cut your costs installing architectural interior vinyl coating finishes this amazing technology is he new trend in the yacht industry. With a huge variety of high quality vinyls, you can create the look you desire and transform your yacht interior. Architectural interior vinyl coating can transform any surface, helping you create a beautifully styled space. You can use this amazing and innovative material on anything, including everything from the walls, fixtures, ceilings, doors, bathrooms or to repair furniture.
3M's revolutionary DI-NOC architectural film
3M's Di-Noc™ Architectural Interior Vinyl Coating Finishes Come in a Range of Stunning Styles:
Leather
Stone
and many more!
When you are ready to discuss your project, contact us to speak with one of our experts.
---
Advantages of interior vinyl wraps for yachts and boats
COST -EFFECTIVE: Vinyl wrap can cost two thirds less than a professional spray painting job. Boat wrapping is a very cost-effective alternative to marine painting.
FAST: Applying vinyl wrap is a very quick process, and depending on the size of the superyacht can usually be done in a few days. That means further cost reductions.
PERSONALISE: Superyacht owners can let their imagination run
wild with vinyl wraps. Almost any design can be made making the vessel a one-of-a-kind.
PAINT PROTECTION: Vinyl film acts as a protection barrier from the water and harmful UV rays. Protect your boat from fading and unwanted scratches. Applying vinyl to wooden elements can be an alternative to varnishing.
EASY MAINTENANCE: A vinyl wrap is easy to care for. There is no need to buff or polish, yacht crew can just use soapy water to keep it clean. Furthermore if the vinyl wrap gets scratched or dented, a simple patch up can be done.
LONG LIFESPAN: We only use premium quality 3M vinyl for wrapping boats, which comes with up to 7 years lifespan. That means your vinyl wrap
should last as long as a marine paint job.
REVERSIBLE: Vinyl boat wraps are fully reversible with no damage to the paint underneath (provided the underlying pain is sound). Use vinyl wraps to protect your boat's original paint or gelcoat and maintain resale value, or try an 'out there' new colour without having to worry about it affecting
the boat's resale value in the future.
SAFE AND ECO-FRIENDLY With no chemicals or solvents, vinyl boat wrapping is a safe and eco-friendly alternative to toxic marine paints
Vinyl wrapping your yacht interiors with 3M's revolutionary DI-NOC architectural film
Vinyl wrapping your yacht interiors with 3M's revolutionary DI-NOC architectural film allows us to install long lasting, high quality finishes in a short period of time, without sacrificing quality or craftsmanship. This means you get minimum downtime from start to finish, and ensures your yacht interior meets your personalization requirements. The vinyl protective layer retains value and is resistant to water, impacts and mold.
Contact Refit Mallorca for more Yacht Interior Vinyl Coating Information
---
We offer our yacht vinyl wrapping services in all ports of Mallorca.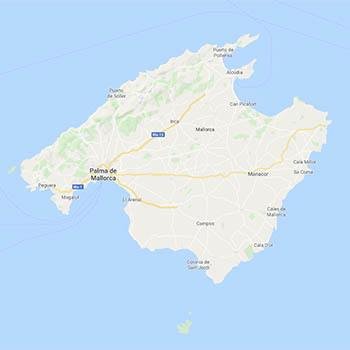 Palma de Mallorca, Port Adriano, Alcudia, Puerto Portals, Arenal, Cala Ratjada, Santa Ponça, Andratx, Calanova, Ca'n Picafort, Pollença, Porto Colom, S´Estanyol, La Rápita, Molinar, Portixol, Cala D´Or, Soller, Palma Nova, Porto Cristo, Cala Gamba, Colonia San Jordi, Porto Petro, Sant Antoni, Colònia de Sant Pere,…
Please, contact us if you require further information