In Refit Mallorca, we are specialists for high-quality metalworks and welding for yachts, boats, and all kinds of vessels. Based in Palma de Mallorca, we pride ourselves on delivering exceptional service, top-notch products, and unparalleled expertise in the marine industry. Our team of qualified technicians and engineers can perform custom work or fabrications in stainless steel, galvanized steel, aluminum, copper, cupro-nickel, titanium or any type of metal.
---
WELDING & CUSTOM METAL FABRICATION SERVICES MALLORCA
We are committed to providing our customers with cost effective solutions, ensuring that your yacht or boat is always in top shape and looking its best.
This are some of our services:
---
MARINE WELDING SPECIALISTS
Our technicians are highly qualified and experienced in marine welding and stay up to date with high-quality requirements to fulfill your yacht needs. We use only the best materials and techniques to ensure that our welding work is long-lasting and meets the highest standards in the industry. Our team has welding qualifications and years of experience, enabling them to handle any welding project regardless of size with ease.
If you're in need of a nautical welding specialist, don't hesitate to get in touch with us today. Contact us now to discuss your welding needs and let us help you get the job done right.
---
METAL CUSTOM MANUFACTURING FOR BOATS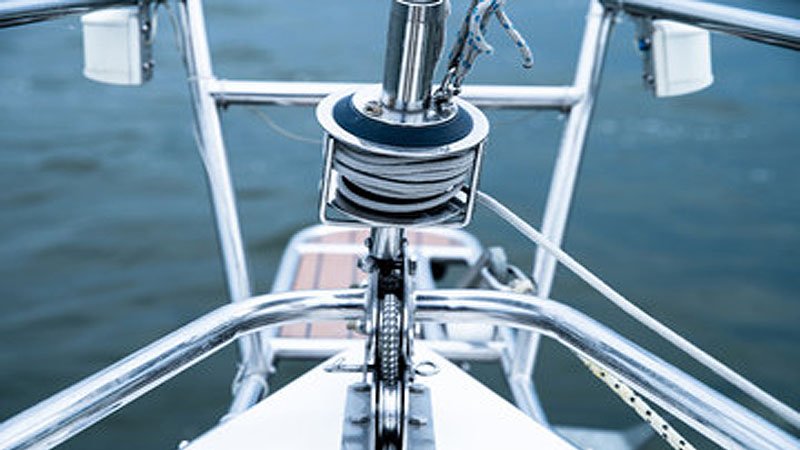 We understand the importance of having custom parts that are manufactured to your exact specifications. That's why we offer custom metal manufacturing services for your yacht or boats, and can aid in the design and machining of parts to provide cost-effective solutions. Our talented and highly skilled team can design and engineer parts such as stemhead fittings, deck fittings, mast fittings, bow rollers, stanchions and chain plates, as well as stern pulpits, handrails, boarding ladders, sprayhood and bimini frames, radar posts, and much more. We work closely with our clients to ensure that the end result is precisely what they need to keep their yacht or boat running smoothly.
Don't compromise on quality, contact our metal manufacturing specialists today to create custom solutions for your boat.
---
FITTINGS FOR YACHTS AND BOATS
Our team is committed to taking care of all your yachts and boats fittings. We understand the importance of having high-quality fittings that are designed to last, and that's why we use only the best materials to create custom fittings that meet your exact needs. Our team of skilled technicians will provide you with constant reports and updates, ensuring that your project is on track and within budget.
Contact us and get the high-quality fittings your yacht or boat needs to perform at its best,
---
NAUTICAL METAL FINISHING AND POLISHING
We understand that every yacht is unique and requires a customized approach when it comes to metal finishing. That's why we offer different grades of polishing boat accessories, we can provide you with samples to guide you towards the correct decision. When it comes to your yacht, it is understandable that you want to keep its appearance and performance at the highest possible level. We can also perform excellent restorations of fittings to protect them from corrosion and other damage. We work closely with our clients to understand their specific needs and requirements, ensuring that the end result is perfect.
Take the first step towards achieving the perfect metal finish for your boat or yacht, speak with our specialist today
---
CUSTOM STAINLESS STEEL & ACRYLIC LETTERING
Looking for a way to make your boat stand out? Our custom stainless steel and acrylic lettering for yacht and boats is the perfect choice. Made to withstand any marine environment, our raised stainless steel lettering and acrylic or delrin options are of the highest quality and will not corrode or fade over time.
Illuminated LED Yacht Names & Signs
But that's not all – we also offer illuminated sign options with different colors to provide long-lasting lettering that will give your boat a luxurious look. Our line of lighted custom LED's is nothing but the best quality for luxury signage on your yacht or boat.
Custom desing lettering and logos
And with our custom design options, we can match your yacht's style and create a unique lettering design or logo that's perfect for you. Whether you want to add your boat's name, logo, or a custom design, we can make it happen.
Invest in the appearance of your boat with our custom stainless steel and acrylic lettering options.
Contact us today to learn more about our options and start designing your perfect boat lettering.
---
PROPELLER & BLADE REPAIR AND MAINTENANCE SERVICES
Are you in need of propeller and blade repair and maintenance services? Look no further than our world-leading team of highly skilled technicians. With years of experience and class-approved expertise, we offer a comprehensive range of services to keep your propellers and blades operating at their best.
Re-Tipping
Our cutting-edge propeller survey and tip modelling combined with leading class-approved foundries make our Re-Tipping service fast and cost-effective. We use only the highest quality materials to ensure your propellers operate at maximum efficiency.
Weld Repair
Edge build-up and cavitation repair are common requirements, and our expertise can help keep your propellers fit for purpose. We offer fast and reliable welding services to get your equipment back up and running as soon as possible.
Post-Weld Heat Treatment (PWHT)
Our experience in local or whole propeller stress relief helps us deliver the best repair package for your propeller. We even offer bespoke furnace construction for onsite PWHT. Trust us to provide you with the best service possible.
Propeller Polish
Regular propeller polishing is essential to achieving significant fuel savings. Our experienced technicians are skilled in the art of propeller polishing and can help you achieve optimal performance.
Propeller & Blade Balancing
Our bespoke load cell arrangement ensures static balance well within class tolerances and dynamic balancing of equipment of 1kg – 10T ISO1940:1976 Certified ISO:9000 dynamic balancing. We take pride in our ability to provide you with the best balance for your propellers and blades.
Blade Palm Machining
Blade palm maintenance at our repair facility is an integral part of the comprehensive service package that we provide. Our technicians are highly skilled and experienced in blade palm machining, ensuring that your equipment is in the best possible condition.
Contact our world-leading repair and maintenance facility, we understand the importance of keeping your propellers and blades operating at their best.
---
SUPERYACHT AND YACHT PIPING
Our qualified welders and engineers can assist you with the overhaul and replacement of your yacht's piping networks. We understand that piping can be prone to wear and tear, which is why we offer expert piping technicians for your yacht or boat. Our team of qualified technicians will ensure that your pipes are repaired or replaced quickly and efficiently, so you can get back to enjoying your time on the water.
Don't let piping issues ruin your boating experience – speak with our specialist today and get your yacht piping repaired.
---
At Refit Mallorca, we are passionate about delivering high-quality services and products to our clients. We take great pride in our work, and our team of skilled technicians and engineers are committed to providing the best possible service to our clients. Our workshop is fully equipped with the latest tools and equipment to ensure that we are able to handle any project, no matter how complex.
Contact us today to learn more about our services or to request a quote. Our team is always happy to answer any questions you may have and to help you find the perfect solution for your yacht or boat. At Refit Mallorca, we are committed to delivering the best possible service to our clients and ensuring that their yachts and boats are always in top shape.
We offer our services in all ports of Mallorca.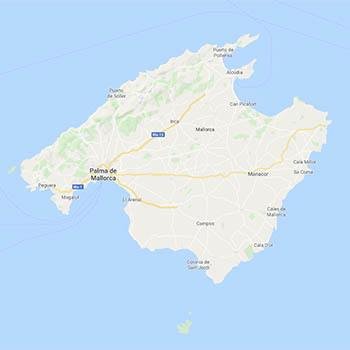 Palma de Mallorca, Port Adriano, Alcudia, Puerto Portals, Arenal, Cala Ratjada, Santa Ponça, Andratx, Calanova, Ca'n Picafort, Pollença, Porto Colom, S´Estanyol, La Rápita, Molinar, Portixol, Cala D´Or, Soller, Palma Nova, Porto Cristo, Cala Gamba, Colonia San Jordi, Porto Petro, Sant Antoni, Colònia de Sant Pere,…
Please, contact us if you require further infor