Our boat and yacht painters in Mallorca are specialized in painting and repainting of yachts, boats and all kind of vessels. Our activity is focused on Mallorca and we service all the ports of the island.
---
Our painters will paint your yacht or boat like new
Boat Hull & Topside Painting
Let us give the perfect finish to your boat exterior
Has your boat lost its charm? Let us refit your boat hull or topside to its former glory with our top-class painting and spraying services. Working with some of the world's best marine paint brands, our teams of fully qualified painters specialists offer a high level of expertise and service. We can get the work done to the highest, most professional standards. We can fully repaint and refinish your yacht exterior or interior to provide a perfect finish.
---
Professional Boat Painting in Stages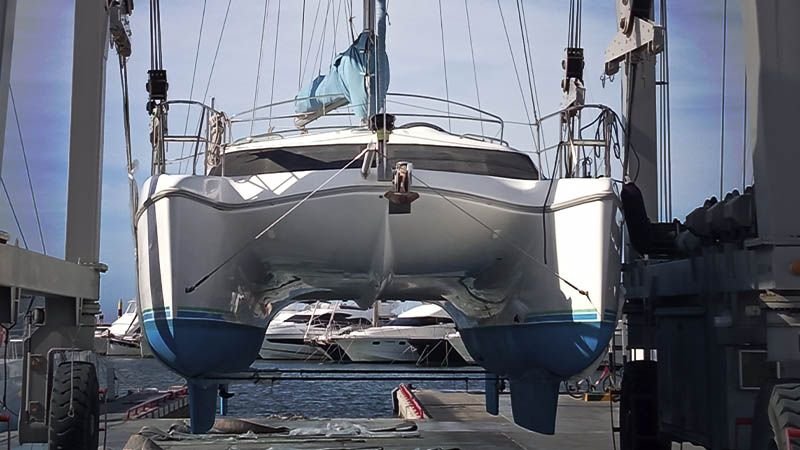 We will prepare, paint and finish your vessel according to the manufacturer's specifications and beyond, to deliver a perfect finish. Every boat painting and detailing technician is trained to our exacting standards at every stage.
1. Preparation
If the coating is intact, and you want just to renew it, then you do not need to remove the layer. It is enough to treat the hull to achieve better adhesion of old and new paint.
2. Crack Removing and Priming
Repair cracks and damage to return the surface to its original condition. After repair, cleaning and degreasing, it is necessary to cover the surface with a primer. The primer coat will provide excellent adhesion of the substrate and the paint, as well as cutting the access to the water.
3. Painting
Selection of the color and application of the best marine paint for boats. Since the top layer is a buffer between the environment and the prepared surface, the painting process must be taken very carefully.
4. Gloss and Extra Protection
Moreover, in addition to marine paint for boats, the vessel is also varnished. The varnish can be glossy or transparent. Yacht varnish is necessary to protect the ship from corrosion and give it a brilliant look.
4. Finishing
Applying finishing techniques to smooth and give the painting the desired professional finish. The best paint finishes look stunning when professionally applied.
If you're looking for a yacht painting specialist, then give us a call today at +34 625815227 or contact us at info@refitmallorca.com
---
Nautical Painters – Painting Services – Mallorca
Although the coating materials may vary (alkyd, epoxy, polyurethane, acrylic, etc.), the requirements for them remain the same. The paint for yachts must have high abrasion resistance, mechanical, biological, chemical irritants, and create a memorable appearance as a result.
Whatever the composition of your boat or yacht, we will advise you on the best paint system available to return it to its original condition, even if the hull has been corroded, scratched or simply discolored by UV rays.
If the color has faded a little, then a range of abrasive polishes will usually return the finish to a rich, long-lasting shine. If only a color change is desired, then there is a wide range of paint systems available to do a first class job.
Contact us to discuss your requirements with one of our expert painters.
---
High-quality boat professional spray painting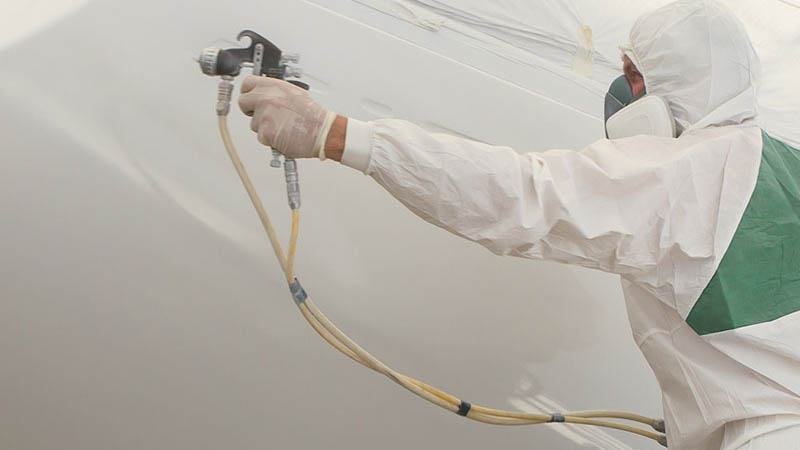 We carry out our paint spraying work using only high-quality paints to transform the topsides, super structures and hull of your yacht.
BRING COLOUR TO YOUR BOAT WITH THE BEST YACHT PAINTERS IN MALLORCA
Expert yacht and boat painters
For your peace of mind, we only deploy expert profesional yacht painters in Mallorca to work on your project. When you choose us for painting or spraying, you can rest assured that our experience and dedication will shine through, ensuring a high quality, professional result. We also paint boats and yachts interiores at affordable prices.
---
We offer our yacht painting services in all ports of Mallorca.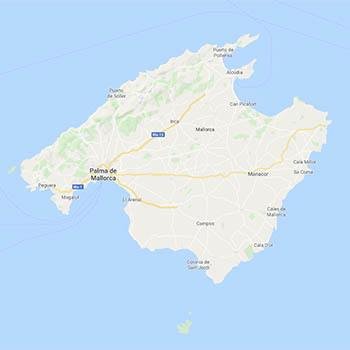 Palma de Mallorca, Port Adriano, Alcudia, Puerto Portals, Arenal, Cala Ratjada, Santa Ponça, Andratx, Calanova, Ca'n Picafort, Pollença, Porto Colom, S´Estanyol, La Rápita, Molinar, Portixol, Cala D´Or, Soller, Palma Nova, Porto Cristo, Cala Gamba, Colonia San Jordi, Porto Petro, Sant Antoni, Colònia de Sant Pere,…
Please, contact us if you require further information
---
Only using the best quality paints and products from the world's leading manufacturers: