Our boats and yacht Furniture repair specialists in Mallorca are fully trained, with many years of experience repairing and refinishing nautical furniture and will offer you along with an excellent repair, the best advice on cleaning and maintenance available for your furniture.
---
Furniture Repairing, polishing and Refinishing Specialist in Mallorca, Spain.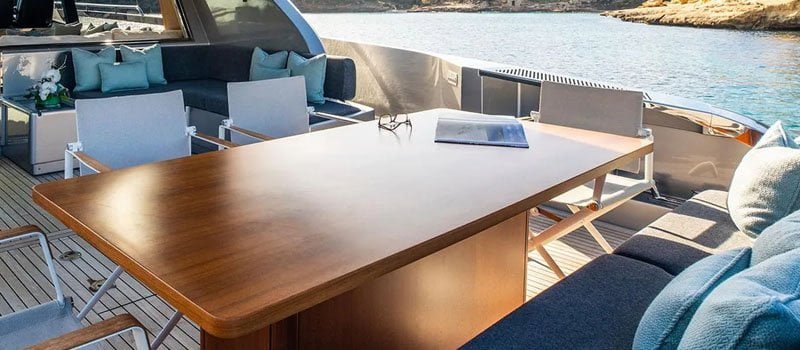 We can repair and refinish all types of wooden nautical furniture and different damages including:
Interior furniture

Exterior furniture

Tables

Chairs

Bar tables

Cabinets

Sunbeds
Dings

Watermarks

Scratches

Gouges

Recolouring

Ring marks from cups and glasses

Chips in wood
When you are ready to repair your furniture, contact us to speak with one of our experts.
---
Interior & Exterior Nautical Furniture Repair
Interior furniture and exterior furniture of a ship suffers more than usual due to its exposure to the sun and the sea. That's why they need special care and maintenance. Our team of skilled craftsmen and boat painters in mallorca use a combination of the latest technology and traditional techniques to restore your furniture whilst preserving its integrity. They undertake all aspects of furniture polishing, painting, varnishing and finishing.
Yacht & Boats Furniture Painting
Whether it is to paint a new piece of furniture or repaint a damaged one, we use the best products together with the expert hands of our painters to ensure the best result by applying the best painting techniques either spray or brush.
Boats & Yacht Furniture Varnishing
Without a doubt, nothing complements a boat more than the shine of well-varnished wooden furniture; however, to achieve that shine, it is inevitable to contact an expert through the entire procedure of preparing the wood and applying the varnish. Our technicians are fully trained and expert craftsmen in their field and will always strive to find the best varnishing techniques and products to meet your needs. Our varnished finishes can be customized with a wide range of glosses, from extra matte to high gloss finishes, including matte, semi-matte, satin and semi-gloss to bring your wood furniture back to life.
Nautical Furniture Polishing, Finishing & Touch Up
Our team can strip back old damaged varnishes and apply French polished, re-polished, waxed or varnished. Small areas such as stains, burns, marks from cups and glasses can often be treated without the need to strip the whole area. Decorative painted finishes can also be repaired and colour matched seamlessly. So don't panic about damaging an expensive or precious item of furniture our team can perfectly restore any flaw. Once your repair is complete we will advise you on how to maintain your furniture for years to come.
Yacht & Boats furniture is expensive why replace it when we can repair nautical furniture to an excellent standard saving your time and money!
To find out how we can help repair your piece of furniture, just contact us for a no obligation quotation.
---
Highly Trained Technicians in Mallorca
We carry out our services to some of the most prestigious yacht and boats, therefore, the quality of our workmanship and our customer service has to be first class. We have been providing nautical furniture repairs and restoration in mallorca for many years. No job is too big or too small, we will recover a few scratches or recover and restore a complete piece of furniture. We undertake work for yacht and all kind of boats.
All of our painters and yacht varnishers in mallorca are fully trained and fully insured and craftsmen in their field and will always strive to find a repair solution to meet your needs. We are happy to meet clients on site to discuss exact requirements and evaluate the most cost effective way of dealing with any repairs and restoration required.

We offer our services in all ports of Mallorca.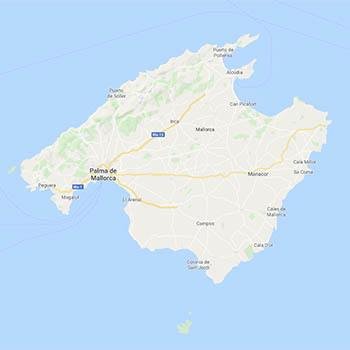 Palma de Mallorca, Port Adriano, Alcudia, Puerto Portals, Arenal, Cala Ratjada, Santa Ponça, Andratx, Calanova, Ca'n Picafort, Pollença, Porto Colom, S´Estanyol, La Rápita, Molinar, Portixol, Cala D´Or, Soller, Palma Nova, Porto Cristo, Cala Gamba, Colonia San Jordi, Porto Petro, Sant Antoni, Colònia de Sant Pere,…
Please, contact us if you require further information
---
Best boats & yacht furniture repair company in mallorca
Here at Refit Mallorca we are proud of our work and pay attention to our customer's needs. we always seek to offer the best boats & yacht furniture repair services to our customers, since we treat all furniture with the utmost care
Every one of our jobs for yacht and boats is different and every one of these jobs, big or small, has to be carefully assessed with the best techniques used for long lasting high quality.
​Some Jobs will take around an hour, others will take several hours, however long your repair takes, our main concern is to ensure we give you the best possible repair and value for money.

We only apply a selection of high-tech products and varnishes designed for interior and exterior of boats & yacht manufactured by the best brands on the market.